>
>
Online Poetry Prompt Advent Calendar 2017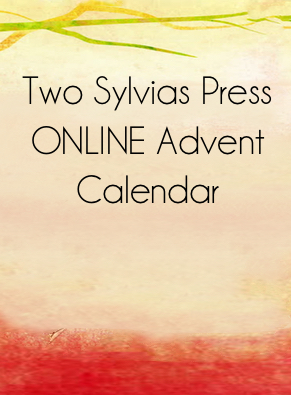 Online Poetry Prompt Advent Calendar 2017
SKU:
$25.00
$25.00
Unavailable
The Two Sylvias Press 2017 Advent Calendar is filled with surprise prompts to help you write 31 new poems in December!

Our online virtual Advent Calendar is easy to use--simply click on the calendar date and a prompt appears. Each prompt is no more than three sentences in length, guiding you with ideas and suggestions for a new poem. Once you open a prompt, it remains accessible, so no problem if you skip a day or two--the prompts will be waiting for you. The calendar and all of the prompts will be available through the month of January.

You will receive an access code for the Advent Calendar's web page at the end of November. Your daily surprise prompts are ready for you to click on December 1st.

If you would like to give the Advent Calendar as a gift, please email Two Sylvias Press (twosylviaspress@gmail.com) with your name and the name of the individual to whom the Advent Calendar has been gifted. Please include his/her email so that we can send a gift message (at the time of your purchase) and the access code to the calendar's web page (at the end of November). ​

Our coupon code for 20% off is not applicable for this digital product.