Carmen R. Gillespie (author of The Blue Black Wet of Wood, Two Sylvias Press, 2016)
Winner of the 2015 Two Sylvias Press Wilder Series Book Prize
​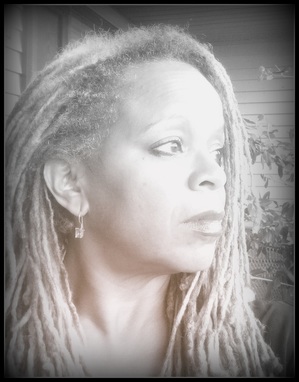 Carmen Gillespie
is a professor of English and founder and director of the Griot Institute for Africana Studies at Bucknell University. In addition to many individual article and poem publications, she is the author of the scholarly works,
A Critical Companion to Toni Morrison
,
A Critical Companion to Alice Walker
, and the editor of
Toni Morrison: Forty Years in the Clearing
, as well as a poetry chapbook,
Lining the Rails,
and two poetry collections,
Jonestown: A Vexation
, winner of the 2011 Naomi Long Madgett Poetry Prize and
The Blue Black Wet of Wood
, winner of Two Sylvia's Wilder Series Poetry Prize. The titular poem of the latter collection was selected by Motionpoems for development by Sundance award-winning director, Malik Vitthal, for production as a film short, which will premiere in Minneapolis in November of 2016. Carmen's awards include an Ohio Arts Council Individual Artist Fellowship for Excellence in Poetry and grants from the National Endowment for the Humanities, the Mellon Foundation, the Bread Loaf Writer's Conference, and the Fine Arts Work Center in Provincetown. She is a Cave Canem Fellow and a Fulbright scholar.
Essence
magazine named Carmen one of its 40 favorite poets in commemoration of the magazine's 40th anniversary. Carmen's most-recent manuscript,
The Ghosts of Monticello: A Recitative,
recently selected as a finalist in the 2016 Cleveland State Open Book Poetry Prize, is a long-list candidate for the 2016 Stillhouse Press Poetry Contest.
Click here for purchasing information for The Blue Black Wet of Wood
Visit Carmen's profile at Bucknell University by clicking
here.
---