THE TWO SYLVIAS PRESS WILDER SERIES POETRY BOOK PRIZE
THE WILDER SERIES IS NOW CLOSED. PLEASE CHECK BACK IN SEPTEMBER OF 2017
(Congratulations to the 2016 winner, Adrian Blevins!)
​
2016 Wilder Series Poetry Book Prize: A Poetry Contest for Women Over Age 50Submission Dates: Sept. 1, 2016 – Nov. 30, 2016.Judges: The editors of Two Sylvias Press--Kelli Russell Agodon and Annette Spaulding-Convy.Prize: $1000 and publication by Two Sylvias Press (print book and eBook publication, and a vintage art nouveau pendant).

The Wilder Series Book Prize is open to

women over 50 years of age

(established or emerging poets) and includes a $1000 prize, publication by Two Sylvias Press, 20 copies of the winning book, and a vintage, art nouveau pendant. Women submitting manuscripts may be poets with one or more previously published chapbooks/books

or

poets without any prior chapbook/book publications. (

We use an inclusive definition of "woman" and "female" and we welcome trans women, genderqueer women, and non-binary people who are significantly female-identified.)​All manuscripts will be considered for publication. Please read the complete guidelines below before submitting your manuscript.(Note: Please scroll down to order the 2015 Wilder Book Prize Winner:
​Carmen Gillespie, The Blue Black Wet of Wood)

Submission Requirements:Please submit an original, unpublished full-length manuscript of poetry (no translations or previously self-published books). Individual poems may have been previously published in journals, magazines, anthologies, and chapbooks, but the collection as a whole must be unpublished.Open to: Women over the age of 50 (born on or before November 30, 1966)Length: 60-100 pages of poems (One poem per page. Note: poems can be longer than one page, we just want to make sure each poem begins on its own page and that two poems are never included on the same page.)Manuscript should include a table of contents and an acknowledgments page for previously published poems.Poet's name should not appear in the manuscript.A poet may submit more than one manuscript for consideration. Submit additional manuscript(s) in a separate email(s) and include submission fee(s).Simultaneous submissions allowed. Please notify Two Sylvias Press immediately if manuscript is accepted elsewhere.NOTE: Our mission at Two Sylvias Press is to support poets.

Your manuscript will NOT be disqualified if it was submitted incorrectly. We will

not

penalize you for trying and making a mistake. If we have a question or concern about your manuscript format, we will contact you and allow you to resubmit. Please know that we are on your side. Thank you for trusting us with your work.

HOW TO SUBMIT: Note: If you do not receive an email confirmation of your submission within 24 hours, resubmit your manuscript. The confirmation email may be in your spam folder. Please do not email Two Sylvias Press to receive an individual confirmation of receipt of your manuscript or to confirm your payment.

In the body of email, please include a short bio, manuscript title, page length, poet's name, and all contact info (email, mailing address, and phone number).

Email subject line should include: last name, manuscript title, and the year (2016).

Submission/Reading Fee is $20 per manuscript OR $35, which includes copy of the winning book.

Payment methods are Check or PayPal 1) To Pay By Check:
​Mail check for $20 or $35 (which includes a copy of the winning book) payable to: Two Sylvias Press And mail to: Two Sylvias Press, PO Box 1524, Kingston, WA 98346

(Please include manuscript title on check.)

2) To pay by Paypal/Credit Card, please use the drop down menu below:

---

A Selection of Publications
by Two Sylvias Press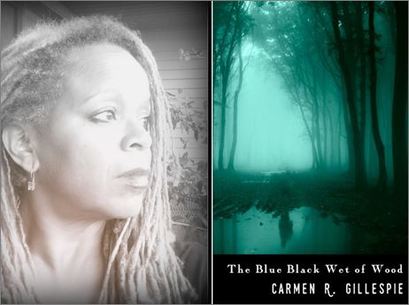 ​​
​
2015 Wilder Series Book Prize Winner & Finalist:

Winner: Carmen Gillespie,
The Blue Black Wet of Wood

NOW AVAILABLE!
Click here for purchasing info.


​Finalist: Molly Tenenbaum, Mytheria
Molly's book will be released in early 2017.
---
---
Questions About The Wilder Series Book Prize?
Please address any questions regarding the contest to:
twosylviaspress@gmail.com
The Wilder Series Book Prize
draws its inspiration from American author, Laura Ingalls Wilder, who published her first
Little House
book at age 65 and completed the last manuscript in the series at age 76. Wilder's autobiography, which she wrote in her late 60s, was published only recently (2014), after having been rejected in the 1930s by editors due to its "inappropriate" and "mature" material. Two Sylvias Press is proud to introduce a poetry series featuring women over age 50—young women may be wild, but mature women are
wilder
.