The next RUSSELL PRIZE is scheduled for 2018.
​

A Monetary Award Created to Support Poets Who Have Not Yet Published Their First Book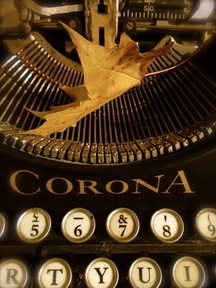 Supporting the voices of poets of all ages
who have not yet published a full-length collection
or a chapbook of poetry.

Named after Gale A. Russell & Gloria Baker-Russell, the parents of Two Sylvias Press's cofounder Kelli Russell Agodon (who helped support her as a young poet), The Russell Prize was created to assist and support a poet who has not yet published his/her first full collection of poems or chapbook. The prize consists of a $500 cash prize and small medallion (sticking to Two Sylvias Press' belief that poets deserve trophies and medals) and given to a poet of exceptional talent and merit who has not yet received recognition in the publishing world.

There is no entry fee, only a submission of three poems, a short bio, & a few well-written paragraphs explaining how the award and monetary prize would be helpful to you as a poet.

This prize has been created for no other reason than to pass along some good energy (and money) to a poet without a first book or chapbook. We know how hard the early stages can be for poets, and we want to tell you that we believe in you.

All submissions must be received between October 22, through November 2, 20 (midnight PST).




PLEASE READ AND FOLLOW ALL THE GUIDELINES WITH CARE:

HOW & WHAT TO SUBMIT ~

In the body of an email include:
a) a short bio explaining who are you, what you've published and what you've done in the literary world up to this point (up to 120 words)
b) a short well-written description of why The Russell Prize would help you at this time and what projects you are or would be working on
with help of this award and specific examples that show your dedication to the craft of poetry (no more than 400 words)
c) 3 poems / 3 pages (previously published poems okay)
d) Your contact info, including your name, mailing address, email address, website, & phone number.
e) Please let us know how you heard about Two Sylvias Press & how you heard about this award.


Send your email to: TheRussellPrize(at)gmail.com by midnight (PS


Remember:

· NO attachments (please include your bio, paragraphs of why this prize would be useful at this time, and poems
in the body of an email).
· Any poet (of any age) who has NOT published a full-length collection or chapbook of poems may apply for this award.


IMPORTANT TIPS:
· This is a HIGHLY competitive prize. Please take time and care in your entry, the poems you choose, your bio,
and your paragraphs of why and how this prize would make a difference in your life. We are looking for poets
who put thought and professionalism in their entry. When writing the paragraph, please use specific examples of your
dedication to poetry, details about you, your writing practice, publication history, and what you would use the money for
and how it would help you. We appreciate clean, easy to read entries, a well-written and well-crafted description,
and your strongest three poems.


PRIZE: $500 cash prize & small medallion (sticking to Two Sylvias Press' belief that poets deserve trophies and medals)
The winner of this prize will be announced in December 2014.

Note: This is not a book prize, just a way for us to give support and money to a poet of talent and dedication. However, if down the road the poet who wins this prize completes either a chapbook or full-length manuscript and would like to submit it to Two Sylvias Press for possible publication, we would be more than happy to consider it.


---
---
We hope to raise the prize money offered for this award in future. If you'd like to help us achieve that goal, we created this donation button for anyone who would like to assist in helping another poet on his/her journey.

Note: Anyone is welcome to donate money through PayPal to help The Russell Prize fund,
but please note: it is NOT necessary or required to donate to enter this prize. There is NO entry fee for this award.

Thank you all for your interest in the The Russell Prize and Two Sylvias Press.