THE WILDER SERIES POETRY BOOK PRIZE IS NOW OPEN!

A Contest For Women Over Age 50

Submission Dates: Sept. 1, 2017 - Nov. 30, 2017

Prize: $1000, print book & eBook, and an art nouveau pendant

All manuscripts considered for publication

Open to emerging and established poets

Click here for complete guidelines

IT'S BACK!

THE TWO SYLVIAS PRESS ONLINE POETRY RETREAT!

Sign up for the the October SessionWe send you poetry prompts, example poems, and reflection questions to inspire your writing—ALL VIA EMAIL.

And, the editors of Two Sylvias will critique two of your poems.

Click here for more info

WE LOOK FORWARD TO WRITING WITH YOU!

​
---

​Browse Our New Releases & Best Sellers:
​
---
TWO SYLVIAS NEWS: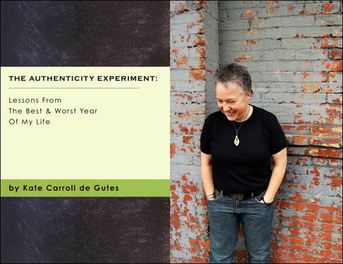 Award-winning author Kate Carroll de Gutes' new collection of essays
​ is NOW AVAILABLE from Two Sylvias Press!

THE AUTHENTICITY EXPERIMENT:
LESSONS FROM THE BEST AND WORST
YEAR OF MY LIFE

Kate Carroll de Gutes began
The Authenticity Experiment as
a 30-day challenge, wondering if she could be more honest about her days. She used social media as her new back fence, a place where she could stand and talk to her "neighbors" about the good and bad. The essays resonated with a wide audience, so de Gutes kept writing, chronicling the dark and the light, and putting it out there for everyone to see.

This is a gorgeous, openhearted book, a pilgrim's map to those hidden spots where authentic experiences await anyone brave enough to look for them. ~
Lia Purpura

Click here for purchasing information for The Authenticity Experiment!

​For a schedule of Kate's Fall Book Tour for The Authenticity Experiment, please click here.
---
---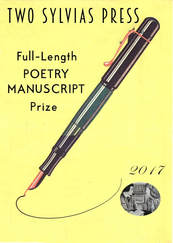 Two Sylvias Press 2017 Full-Length Poetry Manuscript Prize Results!

We are pleased to announce that our contest judge, Diane Seuss, has chosen Sue D. Burton's manuscript, Box, as the winner of our 2017 Two Sylvias Press Poetry Prize.

Diane chose Liz Robbin's manuscript Nets Full of Breath and Tony Trigilio's manuscript Proof Something Happened as the two runners-up.
​
Thank you to everyone who entered! And special thank you to Diane Seuss for judging our contest.

Look for Box by Sue D. Burton to be published in 2018. Congratulations, Sue!
---
---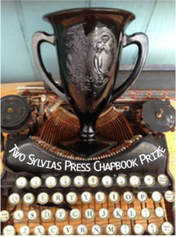 Congratulations to our 2017 Two Sylvias Press Chapbook Prize Winner and Finalists!

Contest judge Kaveh Akbar has chosen Hiwot Adilow's manuscript In the House of My Father as the Winner.

2nd Place: Luisa A. Igloria
Runners-Up: Jennifer Richter & BT Shaw (collaboration), Jeremy Paden, C.W. Emerson
Honorable Mentions: Keith S. Wilson, Daniel Blokh, Christopher Nelson & Sean Rys (collaboration), Sylvia Pollack, Chloe Clark

Thank you to everyone who entered. The manuscripts were outstanding! Special thank you to Kaveh Akbar for judging our contest.


Look for In the House of My Father by Hiwot Adilow to be published in 2018. Congratulations, Hiwot!

---
---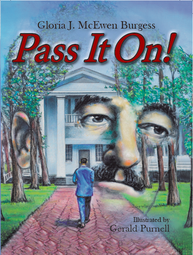 A new children's book by author Gloria J. McEwen Burgess,
Pass It On!
tells the inspiring story of Gloria's father and his relationship with writer William Faulkner,
who paid for him to go to college.

PRE-ORDER Pass It On! from Two Sylvias Press by clicking here.

THANK YOU FOR HELPING US CREATE THIS POWERFUL CHILDREN'S BOOK!
​ WE SURPASSED OUR KICKSTARTER GOAL! LOOK FOR PASS IT ON! TO BE PUBLISHED BY DEC. 2017!
Please visit our KICKSTARTER page:
http://tinyurl.com/PassItOnKickstarter to learn more about Pass It On!.
---
---
Check back soon for more news on upcoming publications and other opportunities for writers from Two Sylvias Press.
---
For more news, updates,
and inspiration,
FOLLOW US ON:
| | | |
| --- | --- | --- |
| | | --- |