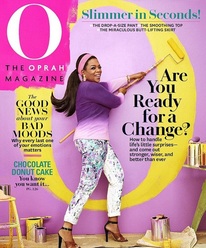 ---
NEW from Two Sylvias Press for 2015:
Our Publications (click to order or learn more) ~
---
---
Two Sylvias Press is dedicated to publishing
the exceptional voices of all writers.
We believe that great writing is good for the world.
---
The Cardiologist's Daughter
is the debut poetry collection of poet and medical student, Natasha Kochicheril Moni.
Lovingly rendered and tenderly drawn, Natasha Kochicheril Moni's poems pulse with wonder and compassion as she examines the concerns of the heart.
~ Kim Barnes Author of
In the Kingdom of Men
Natasha Moni is the poet who comes to us "from the clan of butterfly watchers." I love her poems in this book, I suggest you open it to a poem such as "As in Dutch, As in You" or her sequence of the "Cardiologist's daughter" and you will find a voice which is able to find lyric in moments of each day, to find music in medicine, to find strange clarity in each of us. This is a beautiful debut.
~ Ilya Kaminsky, author of
Dancing in Odessa
This doctor's daughter sings of the literal as well as the figurative heart, in poems that are haunting and elegiac. Moni's love of the language of medicine and anatomy, as well as a deep respect for her Indian and Dutch family roots, are evident throughout these delightful poems. Though her life path may evolve differently than her Cardiologist father's, they both bend toward healing as art.
~ Peter Pereira, author of
Saying the World
Natasha Moni writes with unflinching honesty and subtle surprise.
The Cardiologist's Daughter
is both cryptic and conversational, self-deprecating and transcendent – a tender homage to her Indian and Dutch family roots and an intense reflection on the quest for personal identity.
~ Anjali Banerjee, author of
Haunting Jasmine
and
Enchanting Lily
---